The Global Community for Higher Education Professionals to Continue Lifelong Learning
A unique learning platform for diverse learning organizations.
Regardless of your role, position, or experience in higher education, Qedex offers engaging, comprehensive, and relevant professional development courses for all professionals campus-wide.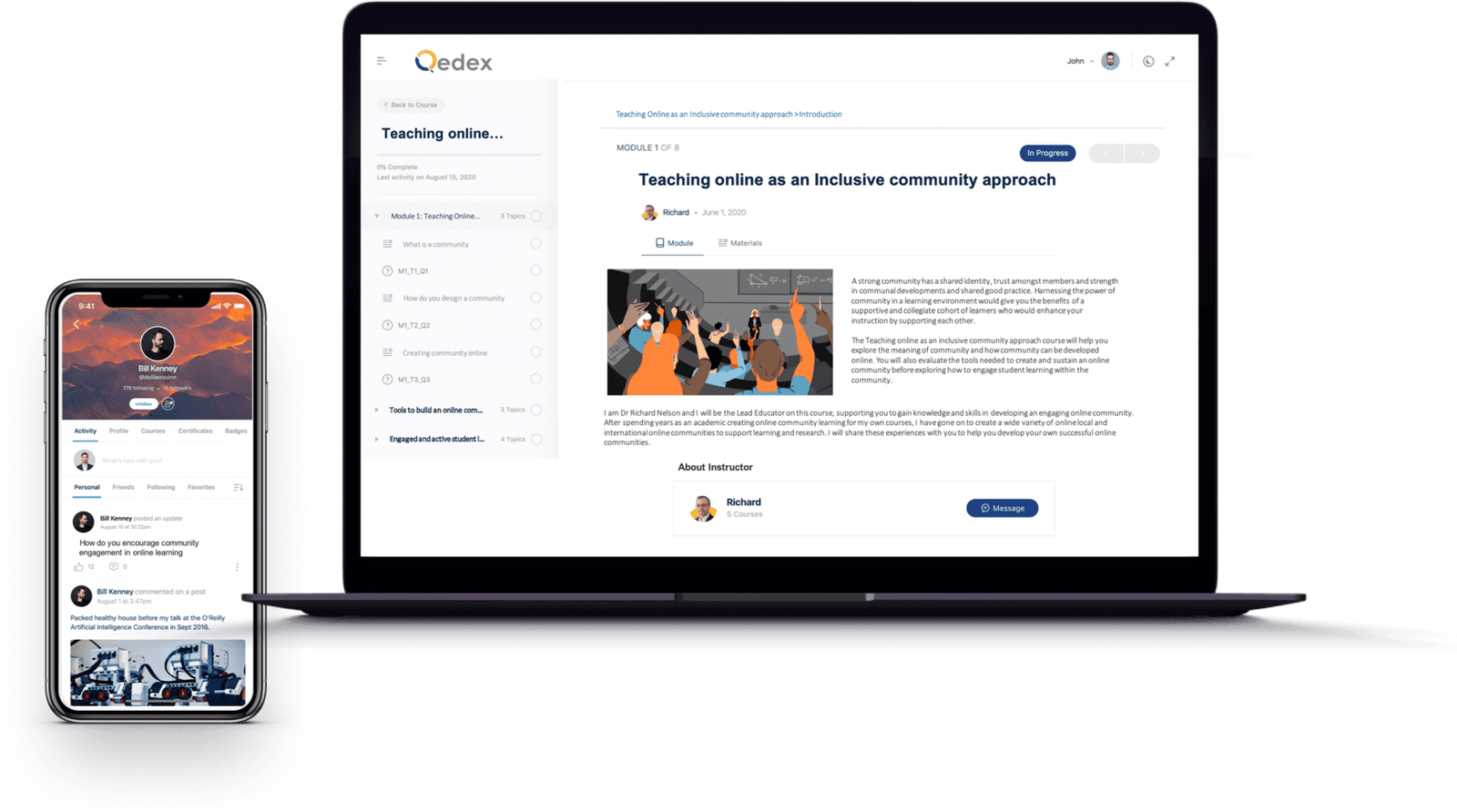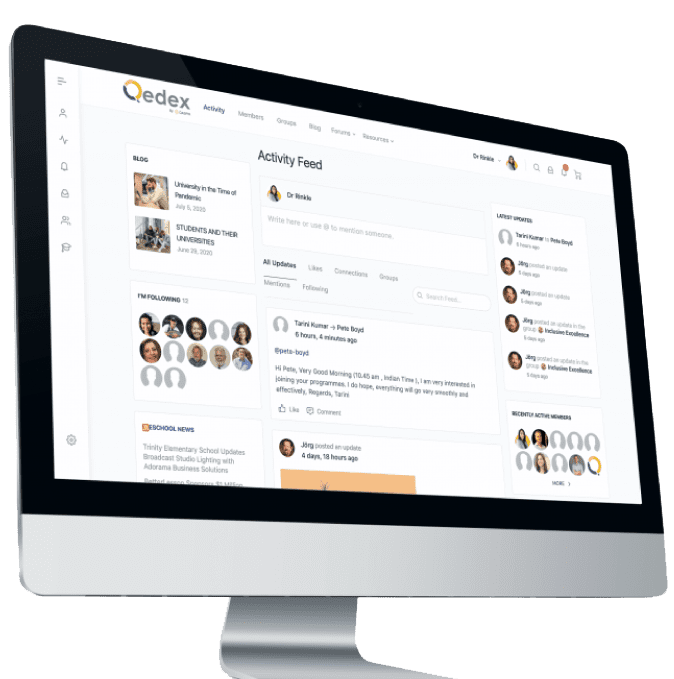 Locally collaborative.
Globally connected.
By leveraging an international community of higher education professionals, Qedex inspires collaboration, connection, and partnerships from around the world, including input and guidance from our International Advisory Board.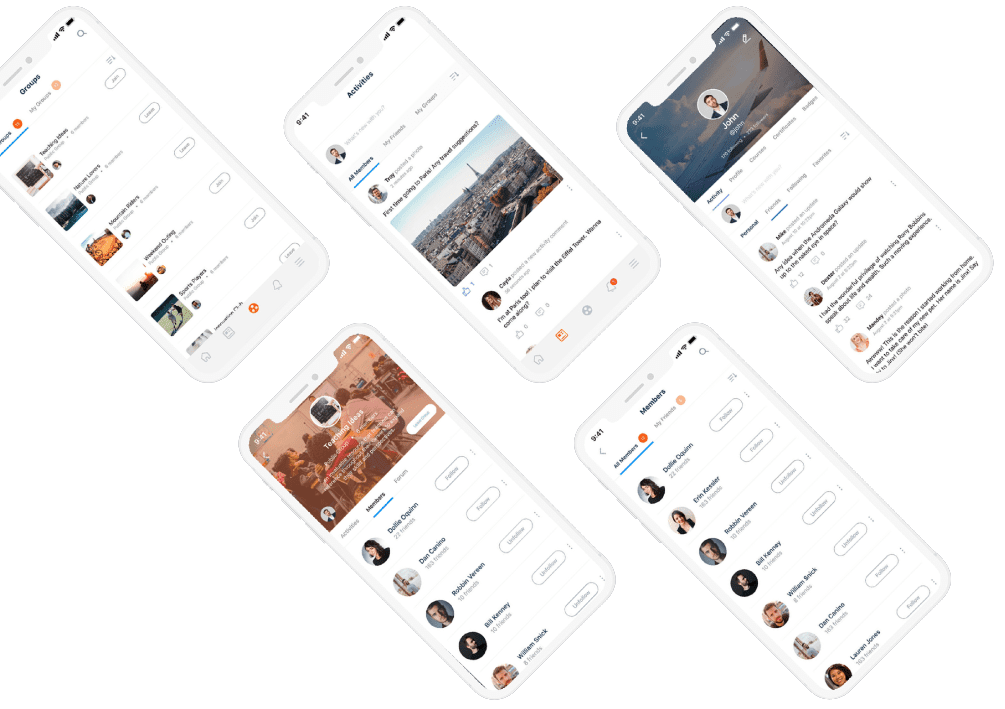 Connecting a global higher education community
Collaborative environment:
Fosters participation, networking, dialogue, and
the sharing of professional development best
practices without borders.
Local and global networking:
Breaking-down silos between departments,
disciplines, institutions, and countries, while
supporting diverse experiences and perspectives
in higher education from around the world.
Peer-led and peer-driven:
Community groups created by and for higher
education professionals enable peer-topeer
learning with opportunities to ask for advice,
receive feedback, and share insights across
diverse perspectives.
Members can formulate their own personalized
Professional Development Plans (PDPs) and
determine levels of transparency by sharing
selected elements for insight and feedback with
the community.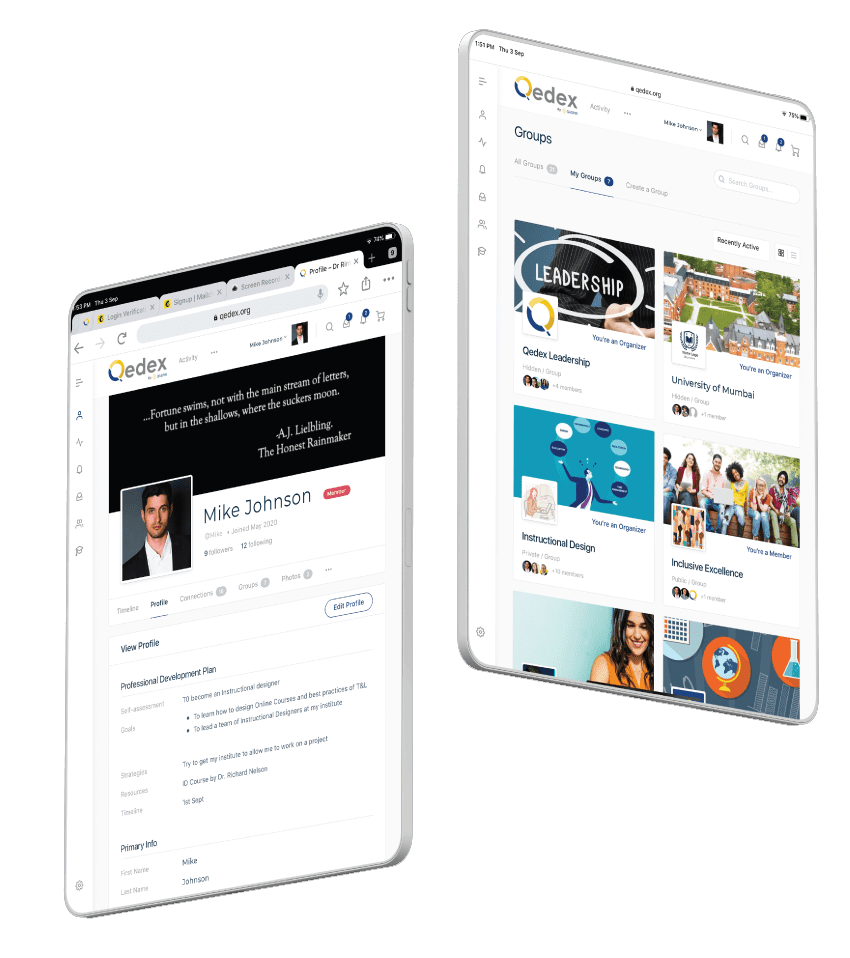 "QASPIR's vision for Qedex meets the need of the hour to provide high-quality, affordable professional development for higher education professionals. In India and around the world, the future of higher education depends on faculty and administrators getting the support they need to deliver to the evolving needs of students and lifelong learners. The Qedex platform provides great, in-demand online courses and is designed to build community and connection with higher education professionals worldwide."